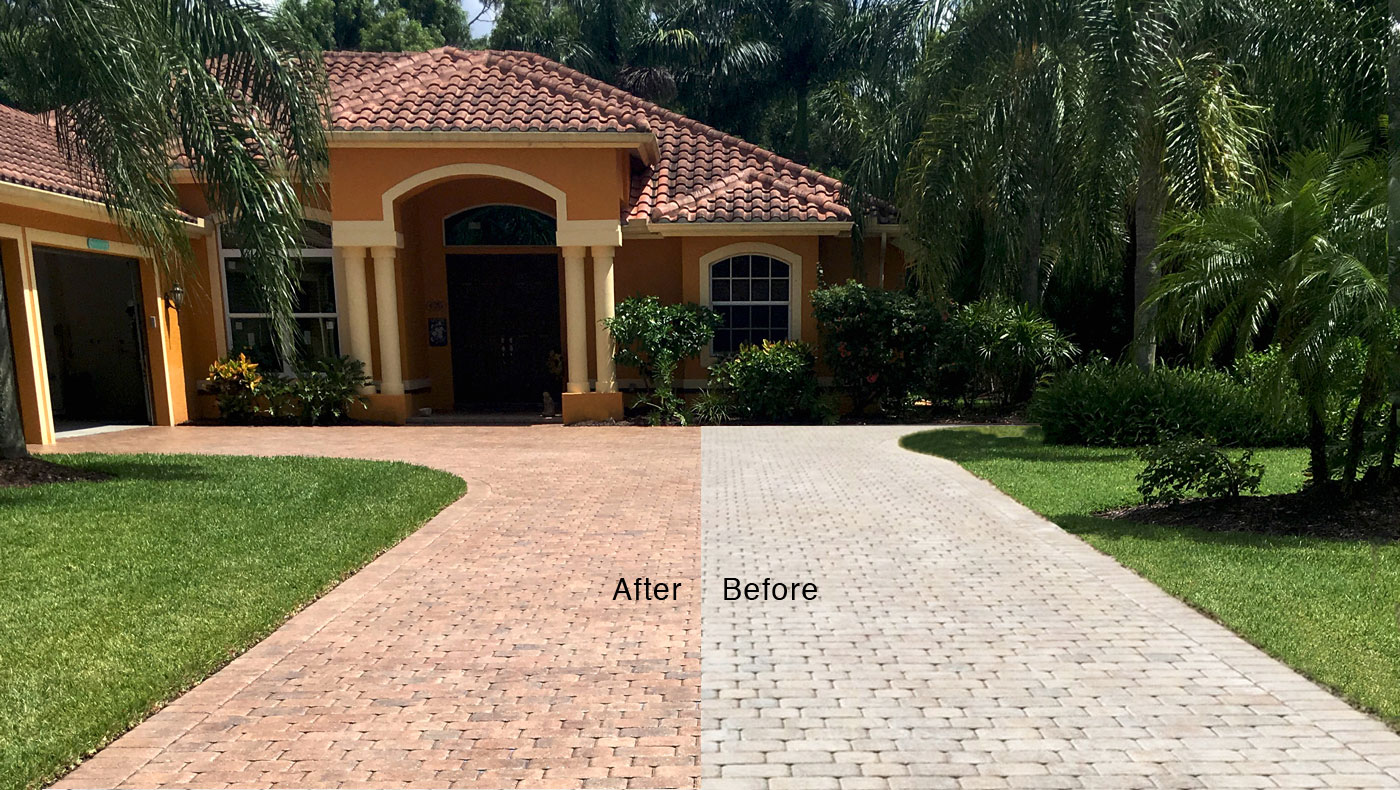 Brick Paver & Concrete Renewal System
Don't Just Pressure Wash
New technological innovations are now available for maintaining brick paver and concrete surfaces that pressure washing just can't compete with.
Instead of cleaning just the surface and then applying thick sealers that scratch and deteriorate within months, CleanRenew has developed a process that restores the original surface and protects it for years to come.
Advanced Surface Restoration
Environmentally Safe
The stripping process is entirely chemical-free. We mechanically restore surfaces instead of using harsh chemicals or sealers.
The entire process is safe for your family, pets and our Florida waterways.
Protects & Renews
Protect your concrete and paved surfaces by stripping away the heavy coatings that require constant maintenance.
Our deep penetrating sealer naturally inhibits mold, mildew and staining - protecting your surface from within.
Instant Curb Appeal
Not only will your concrete and paved surfaces appear like new, they'll remain like that for years to come.
Maximize your home's property value without time-consuming and inefficient maintenance.
Ready to Restore your Pavers or Concrete?
Residential - Community - Commercial